Ciné-débat "Après Demain"
Encounters
The Causseries
The Causseries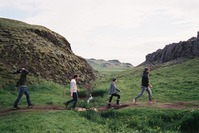 Address

Rdv à l'amphithéâtre

46230 Lalbenque
C'est lors d'une soirée cinéma conviviale que le Parc vous propose d'aborder les thèmes du climat et de la transition énergétique. L'occasion également de faire un état des lieux de
la question sur notre territoire.
En amont de la projection du film de la soirée, le Parc restituera le diagnostic territorial de son Plan Climat afin de partager les enjeux qui nous concernent. A l'issue de la projection, nous
échangerons sur les moyens de réduire notre impact sur le climat, les projets en cours et ceux à inventer. Chacun pourra réagir, donner son avis et faire part de ses idées.

Ces soirées vous sont proposées dans le cadre du Plan Climat de la Communauté de communes du Pays de Lalbenque-Limogne.
| Prices | Min | Max | Description |
| --- | --- | --- | --- |
| Free | / | / | |